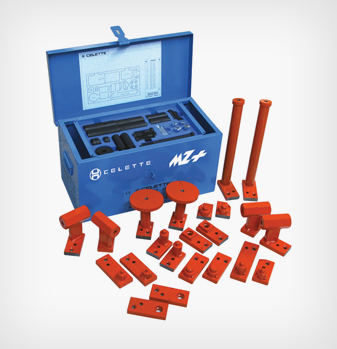 If you have a Celette bench, it is now possible to rent fixtures sets from your nearest Celette rental center. Measure, secure, reposition vehicles vital nodes. It is a 3 in 1 system!
In 2008, manufacturers asked Celette France to create a rental department in order to enhance services, increase the quality of rented fixtures, and enable direct communication with them.
Our goal is to offer collision repair professionals our utmost know-how in recommendations.
With a customer service team, 100% dedicated and ready to assist you, you have us at your disposal: