ELECTRIC VEHICLE BATTERY LIFT
WHAT IS AN EV BATTERY LIFT?
EV BATTERY LIFT is a portable full-rise scissor lift table which is ideal for replacing an EV battery pack. To raise, lower, and move components like an engine, a transmission, a seat, a fuel tank, an axle, or a high-voltage electric vehicle (EV) battery.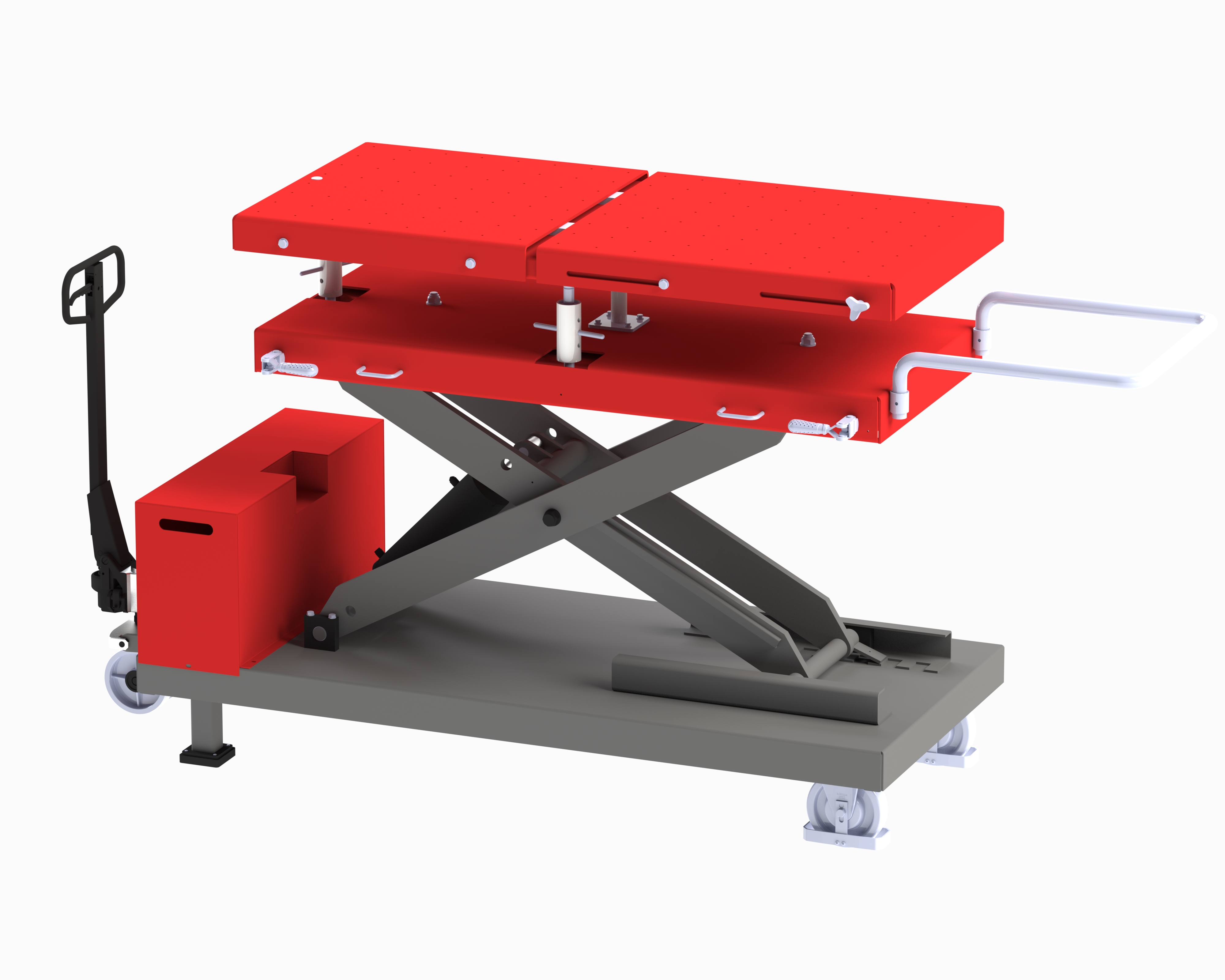 The BATPRO from Celette is the ideal example of an EV Battery Lifter with a lifting capability of 2500 kg and a lifting range of 800mm to 1800mm.
WHY BATPRO IS THE BEST AMONG EV BATTERY LIFTS?
This space-saving scissor lift is ideal for handling EV batteries effectively because of its small size and mobility throughout the workshop.
Transporting items from one place to another is made easy by their portable design.
For secure handling of batteries, a range of lifting brackets are accommodated by uniform mounting holes on the top surface.
Low rolling resistance and easy maneuverability are delivered by a steering arm of the pallet-jack type.
A typical hand pendant station that enables users to remotely control the lift during all lifting activities.
Mechanism for tilting the top surface forward, backward, and sideways to more precisely align the electric batteries.
Used to maintain the battery, transmission, and gear box for hybrid and electric vehicles.
Remove the engine, transmission, drive axle, fuel tank, and suspension from vehicles with gasoline and diesel engines.
A big car battery is simple to handle.
Extendable platform and lifting table with multiple angles and directions.
A broad selection of Jig supports, Fixtures, and Arm Kits can be used with the top platform.
Safety is ensured by hydraulic and mechanical safety locks.
Stop, gradual rise, standard rise, and down operations for lift controls.
For more information click here
For Enquiry Write to us at click here